The Works of Stephen Willat.
Fabricated Space – Systematic
Isabel suggested this graphic novel artist, that uses a peel-away feel to his illustrations. Similar to my attempts to clean and define shapes in pastels.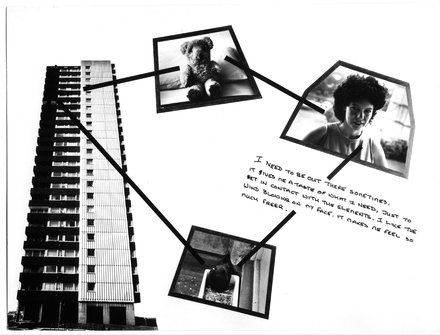 Sara mentioned Stephen Willat's projects of fabricated spaces created with ambiguous intentions and the lived space perspectives.
Birgitta finds a counter version of my and Ballard's critical review of high rises. She mentions Antonioni estate blocks. A filmmaker. She also mentions Cathy Come Home, a BBC documentary that apparently changed laws. It's about the rural slums that predated the high rises. Created by Jeremy Sandford.
Loly suggests looking into Lived Spaces and Henri Lefebvre's production of space.